For efficient heating and cooling of the car, we offer you a 2-in-1 device that you can use during the cold winters and hot summer. This Portable Car Heater works perfectly to get rid of snow and frost on the windshield for a clearer view. It`s a compact and sleek device, excellent for fast heating of the car interior.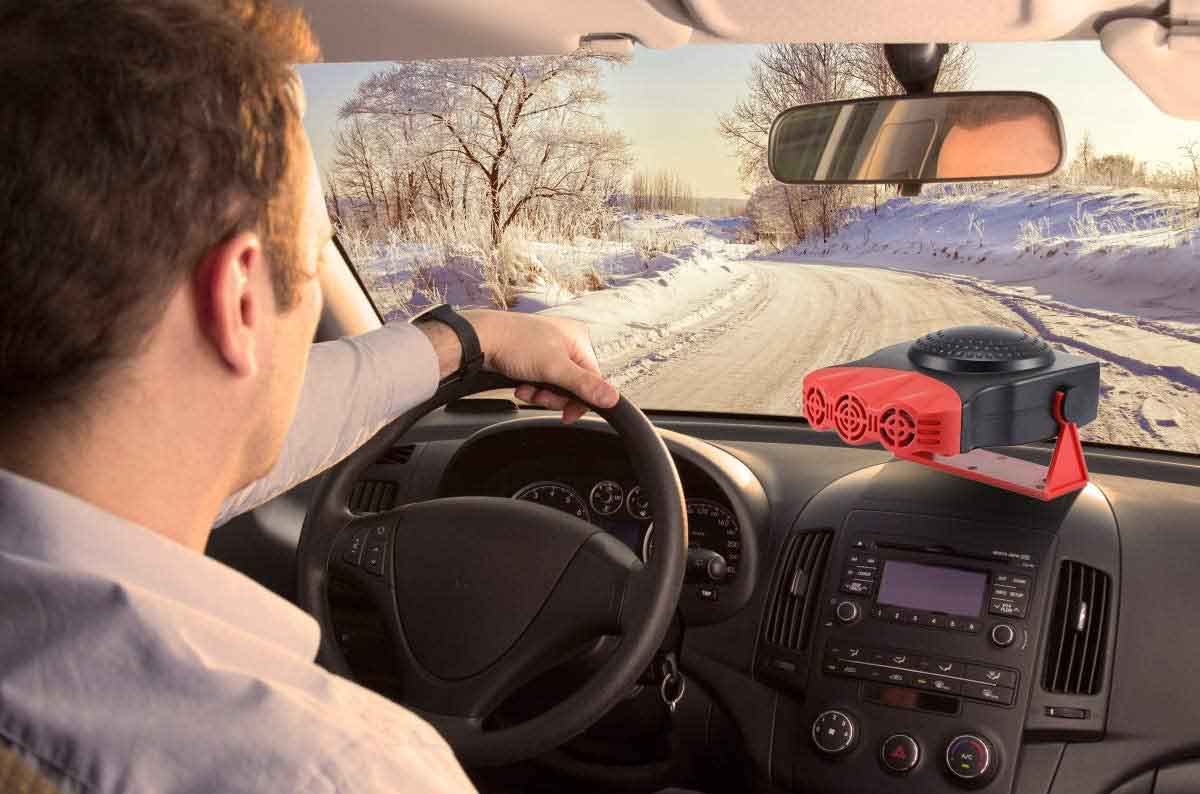 The power output of the car heater is a vital consideration to think about when making the order. Here is a powerful unit with up to 150W; hence guarantees efficient heating in just 30 seconds. Apart from this, it has an auto electronic heater with three heat outlets that will deliver a 12V continuous current; hence keeps the car warm.
More interestingly, it has a professional 180-degree rotating design to easily suit your demands. This versatile unit is great for travel, camping, and staying warm even during the coldest winters. This 2-in-1 unit not only heats but also cools the car during the hot days.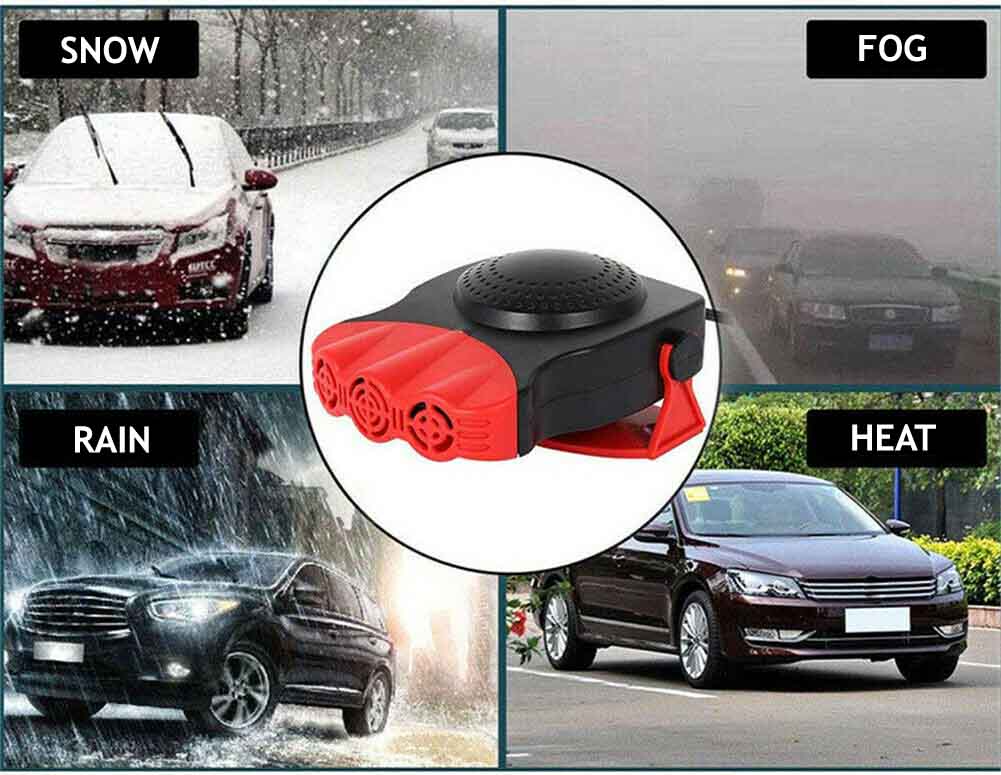 Reasons to buy:
☑ High Quality & Efficient: This car heater is using polymer heat resistant hard plastic material. A high-temperature heat outlet for the car heater can ensure fast heating and a convenient warming effect. Heats the car in less than a minute!
☑ Multifunctional: This automotive car heater can heat or cool allowing you to feel the heat on a cold day and the breeze on a hot, sunny day. It can also solve the car glass fog quickly.
☑ Wide Application: Perfect for in-car, camping, and caravanning. Keeps you warm in the winter and cool in the summer, it can give you comfortable and safe driving.
☑ Easy to Use: Plug the car heater into your cigarette lighter socket and switch to heat or fan (Make sure your car has a 12V lighter port). The Car Heater can be mounted on the dashboard with double-sided tape or an anti-slip mat. It comes with a 180° rotary holder which can be used for adjustment and easy directing just like any other car vent.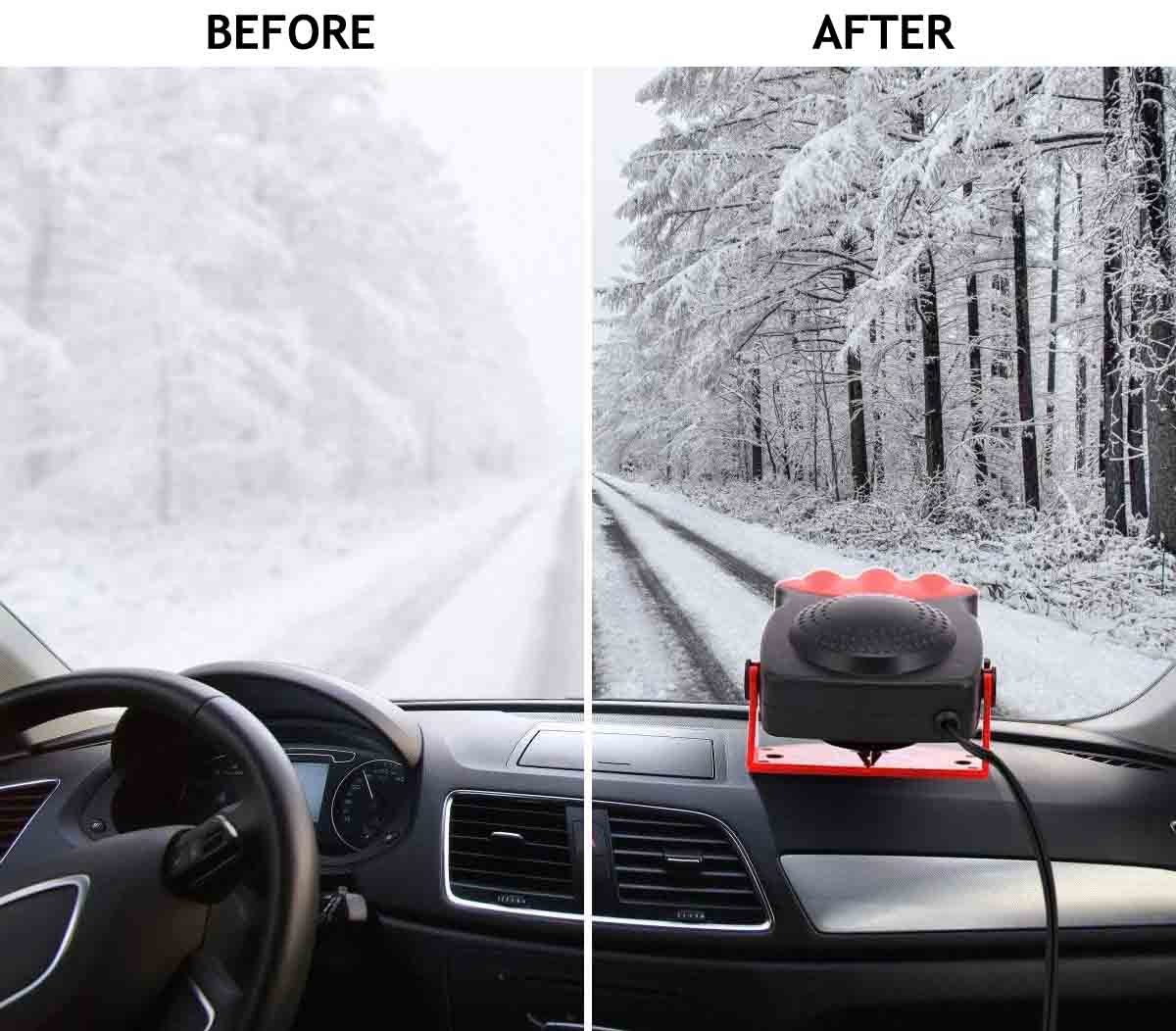 Features:
Professional 180-degree rotating design
12V 150W power output
Anti-frost and fog
Three heat outlets
Specifications:
Material: ABS
Weight: 0.99 lb
Color: Black & Red
Cable Length: Approx. 3.3 ft / 1 m
Dimensions: Approx. 7.1 x 5.5 x 2.8 in / 18 x 14 x 7 cm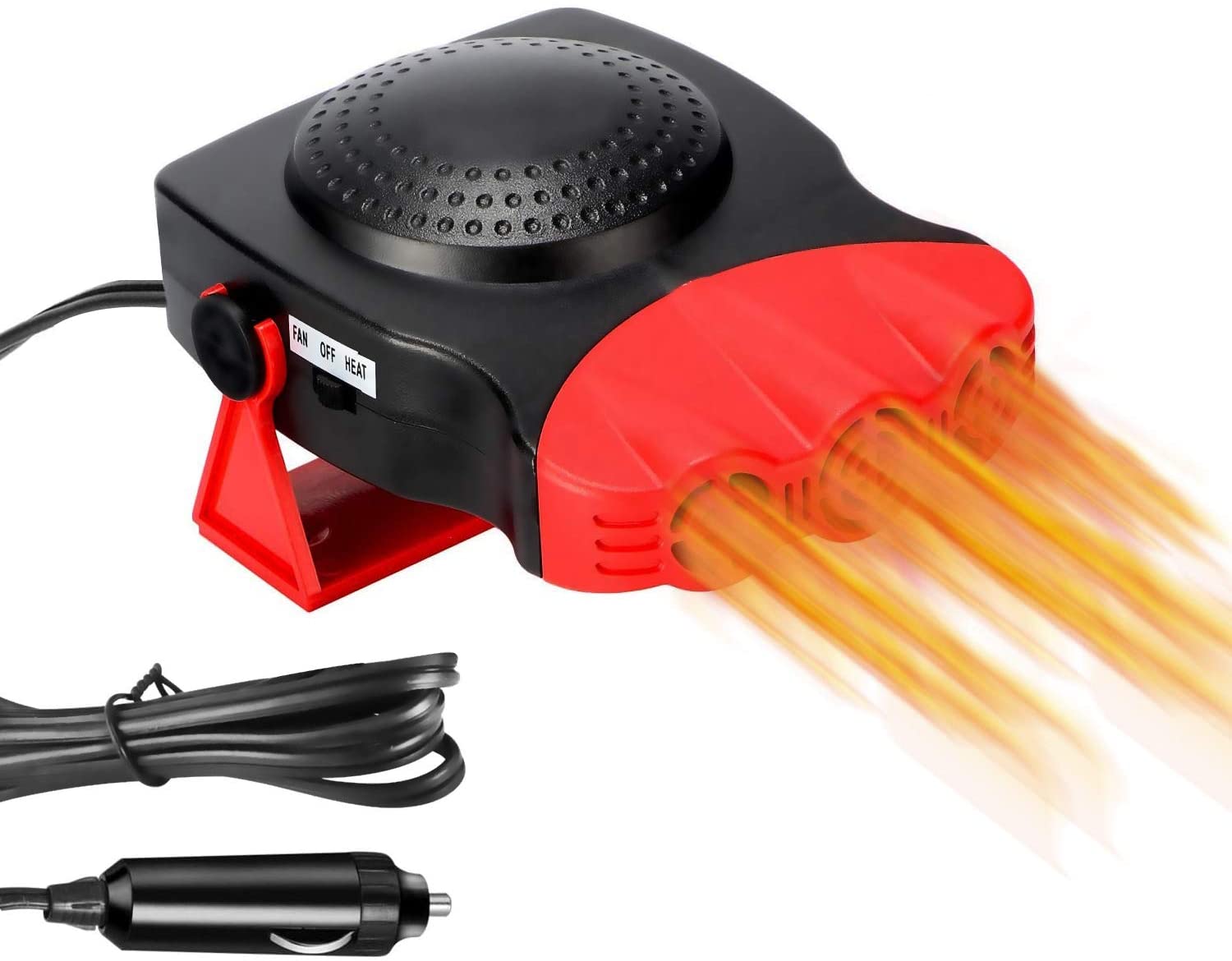 If you need to clear frost and fog from the windscreen, here is a professional car heater you never want to miss.