This product is a Dashboard Cover Protective pad for cars
Introduction:
1.It is a fiber mat placed on the dashboard of a car
2.It can prevent sunlight refraction and increase the brightness of the front windshield.
3.Prevent images from outside the car and dashboard from being reflected on the front windshield.
4.The bottom partition does not damage the surface of the dashboard.
5.Reduce the temperature of the dashboard and the car indoors, can absorb strong ultraviolet light, not glare,Promote driving safety.
6.Soft material, first-class feel, noble and generous.
7.Cooling and fuel saving, special breathable fiber, fast heat dissipation, no hindrance, can reduce indoor temperature, reduce compressor output, and achieve fuel saving effect.
This product has four color options:
1. red edge
2. blue edge
3. brown edge
4. black edge
Two kinds of driving panel specifications can be selected:
1. left hand Drive
2. right hand Drive
Suitable models:
for Hyundai Elantra 2011 2012 2013 2014 2015 MD UD Car
——————————————————————————————–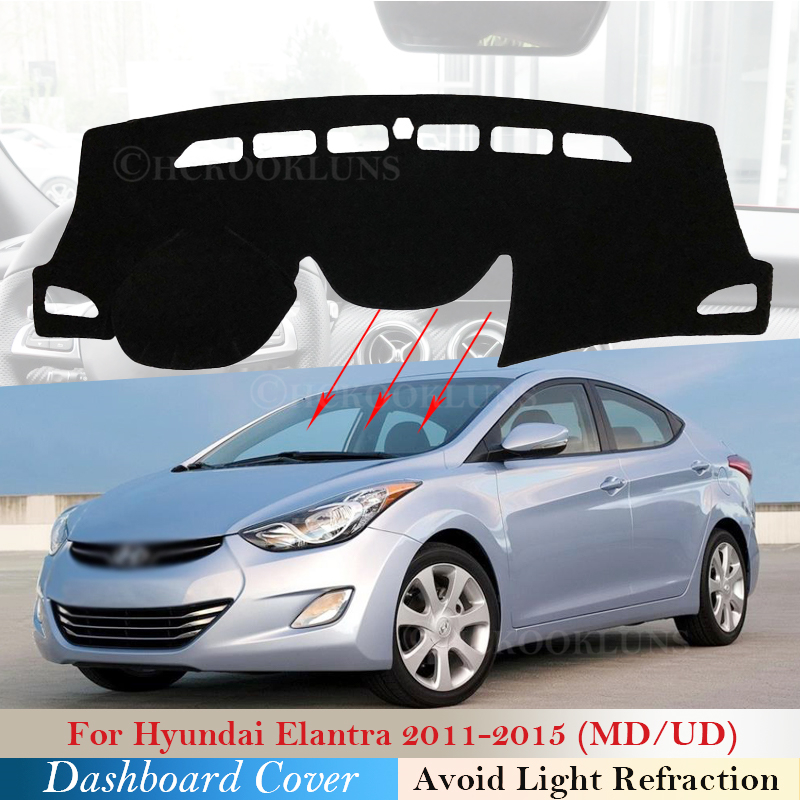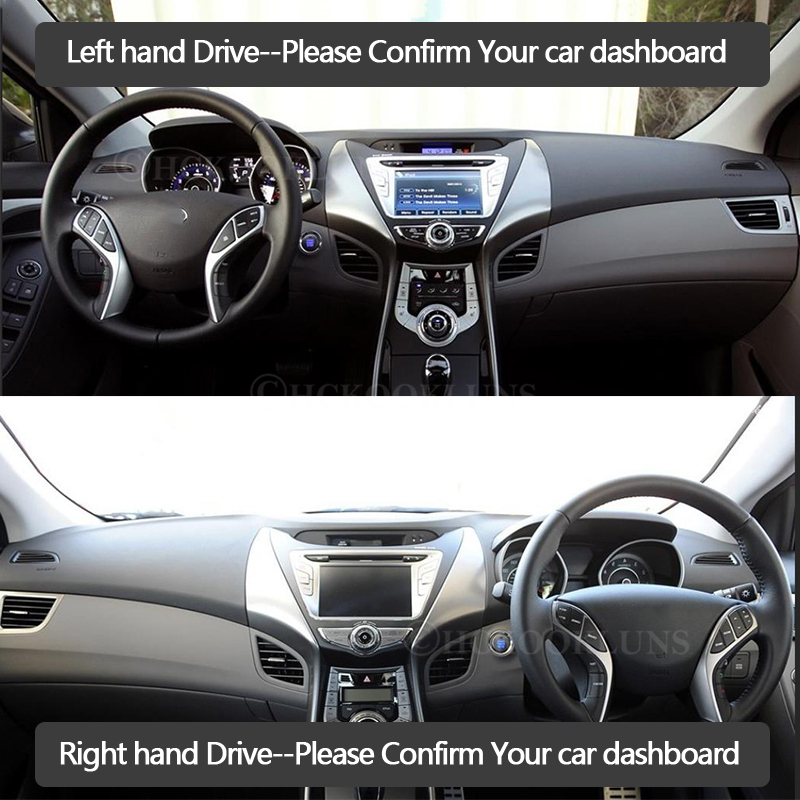 —————————————————————————————————–
Confirm the style you want to buy in the picture below. Then choose the desired color and steering wheel direction when buying.
—————————————————————————————————–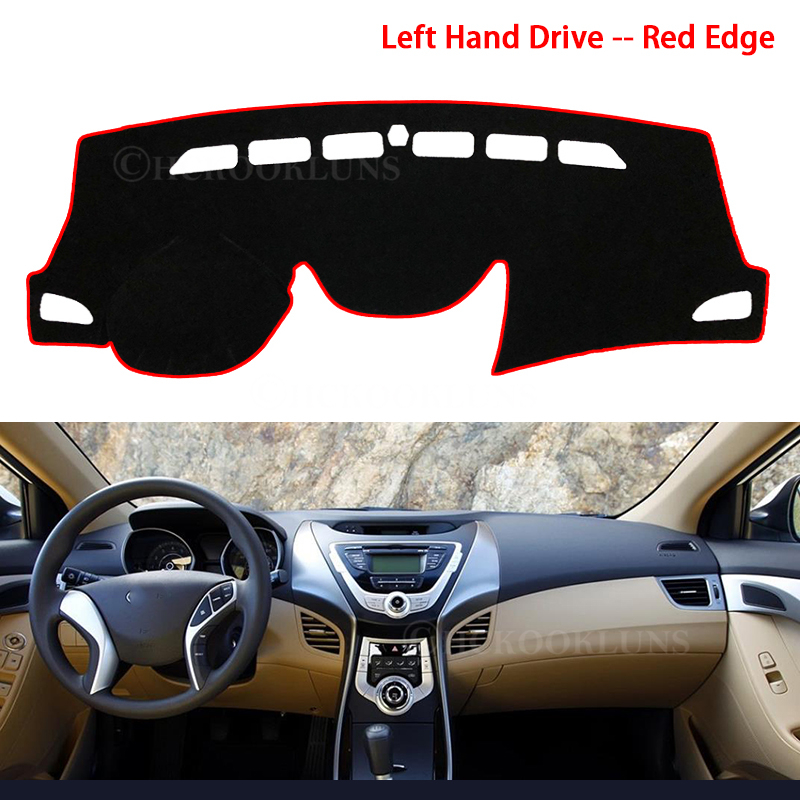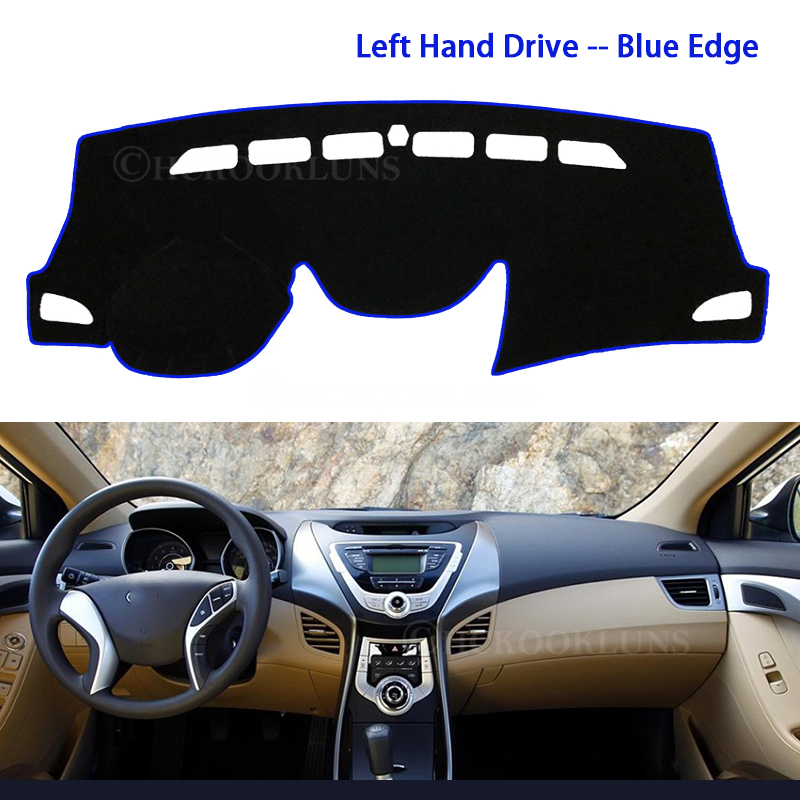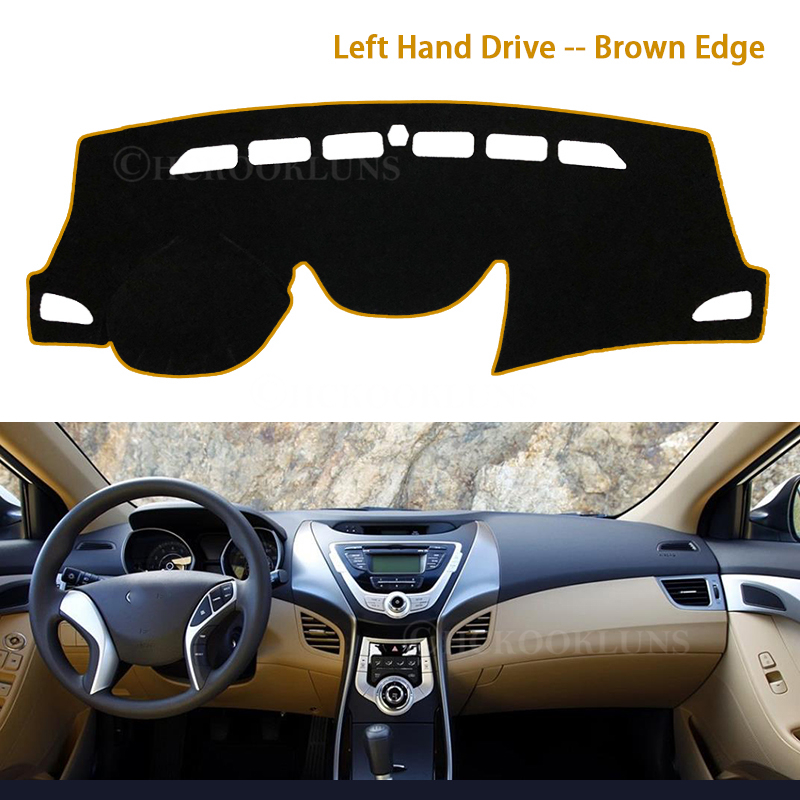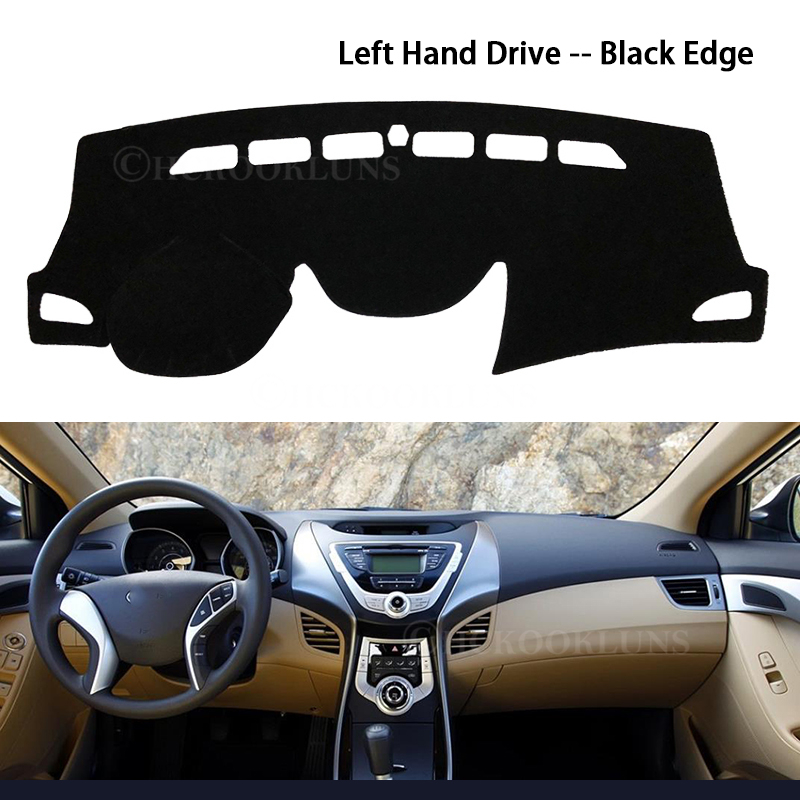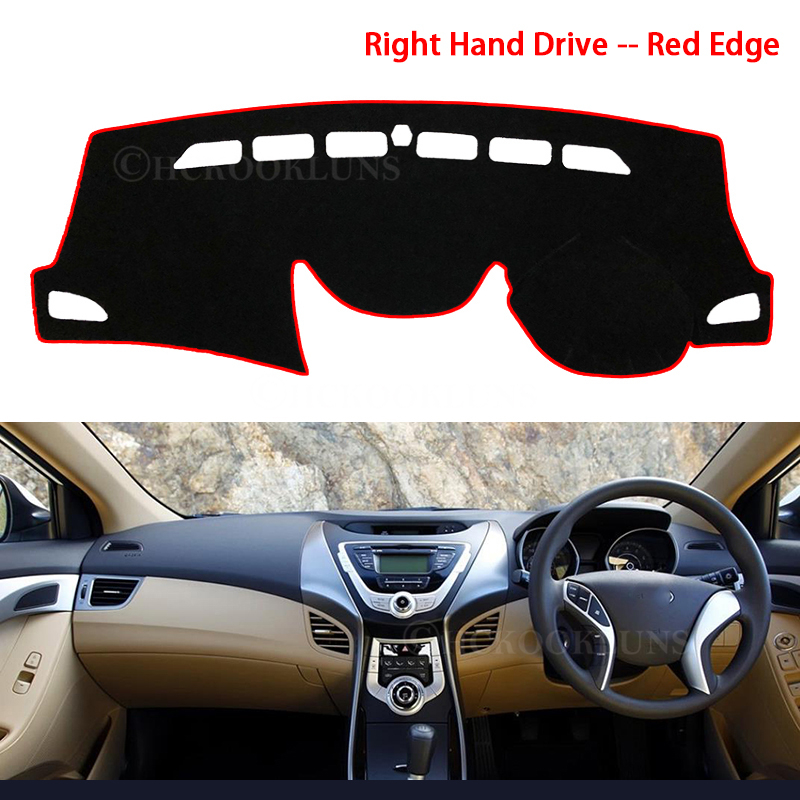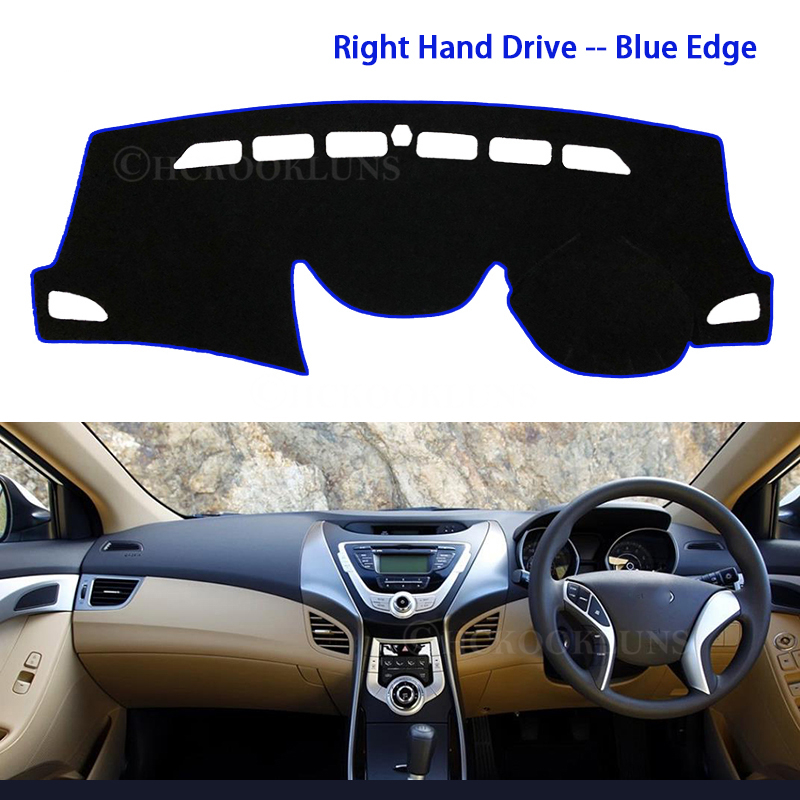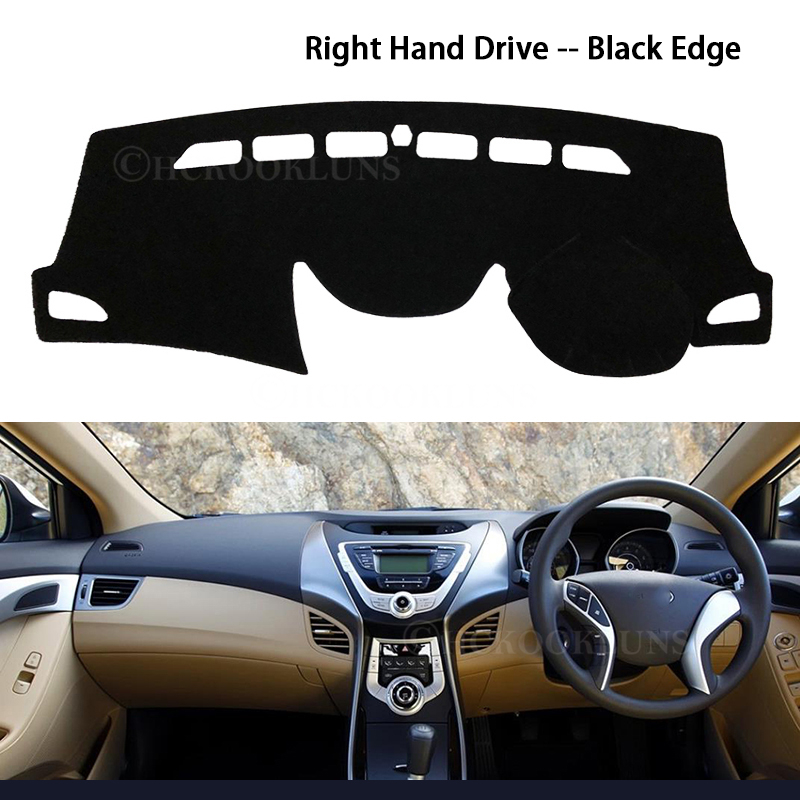 —————————————————————————————————–
Shown below are some details of this product. Use other car models for display. But please rest assured that the car model you buy will have the same effect.
—————————————————————————————————–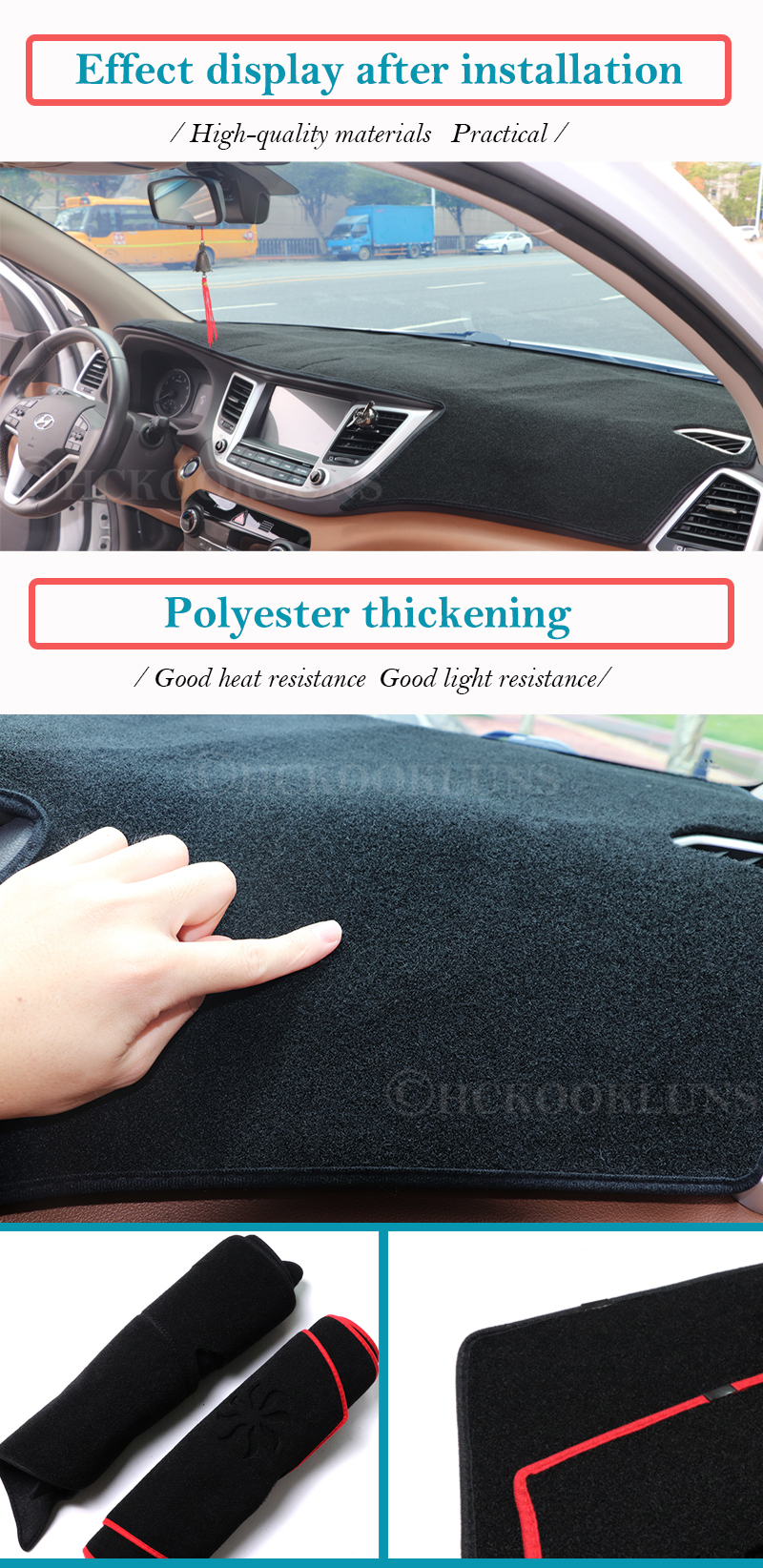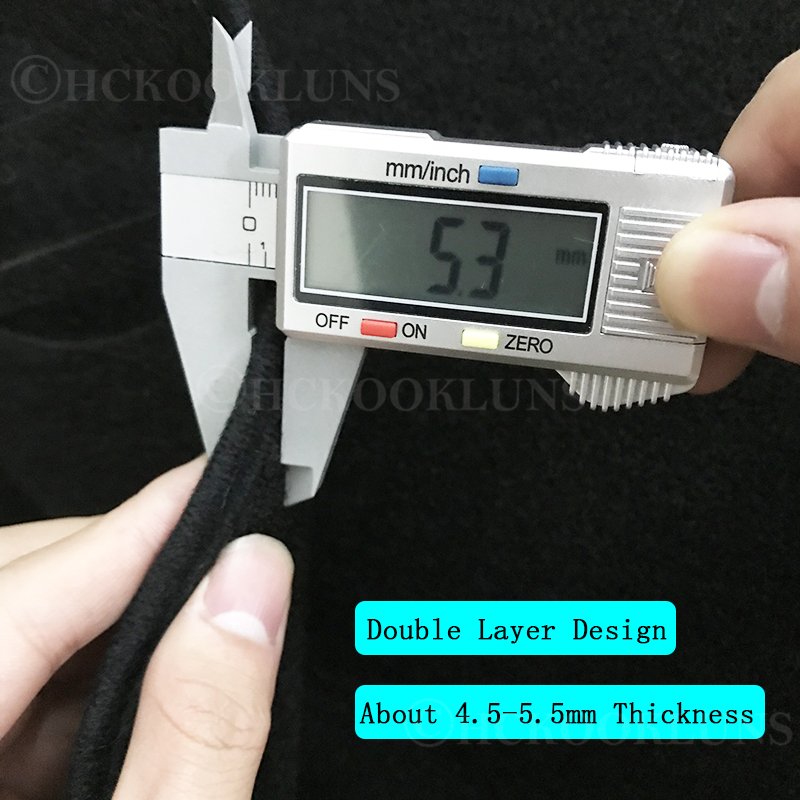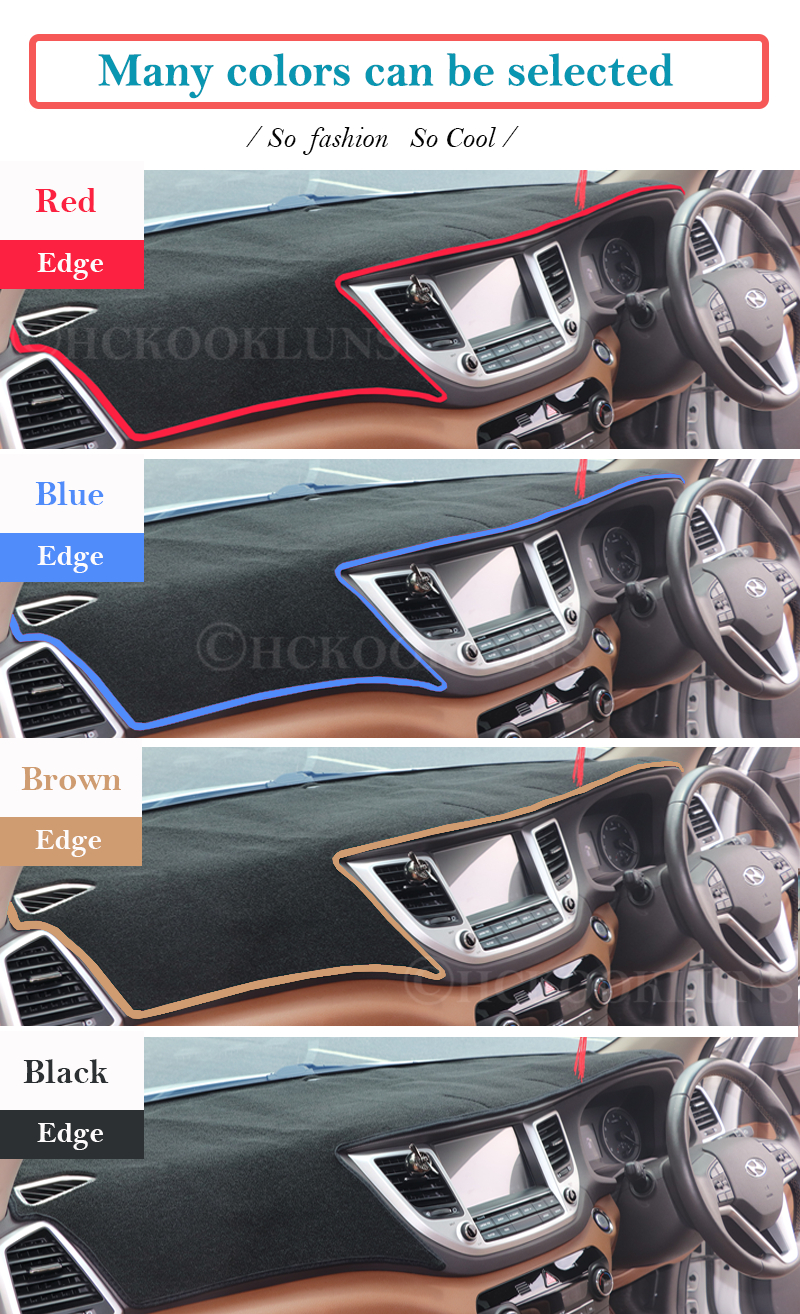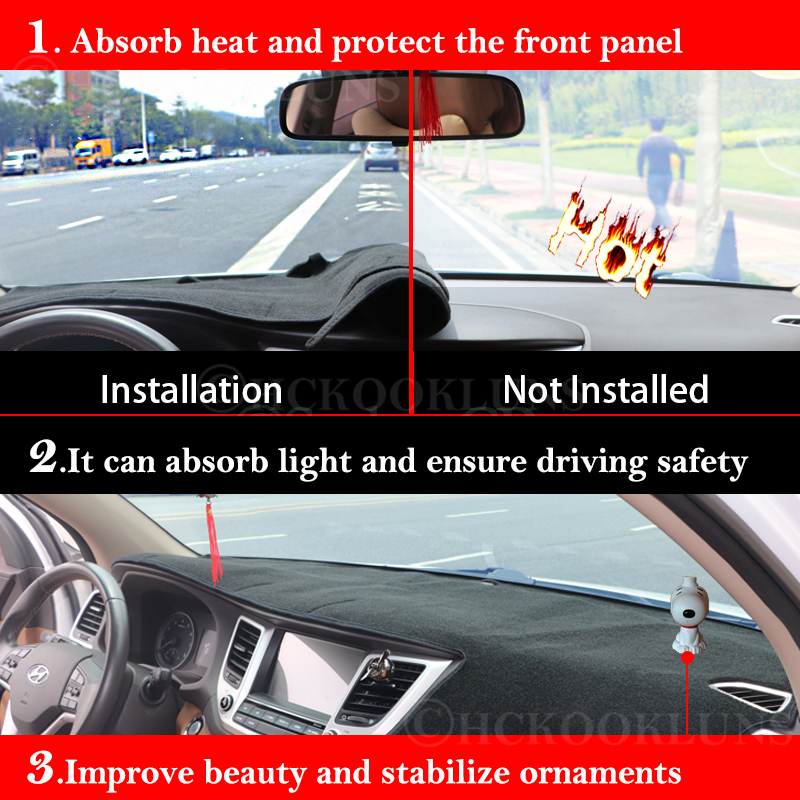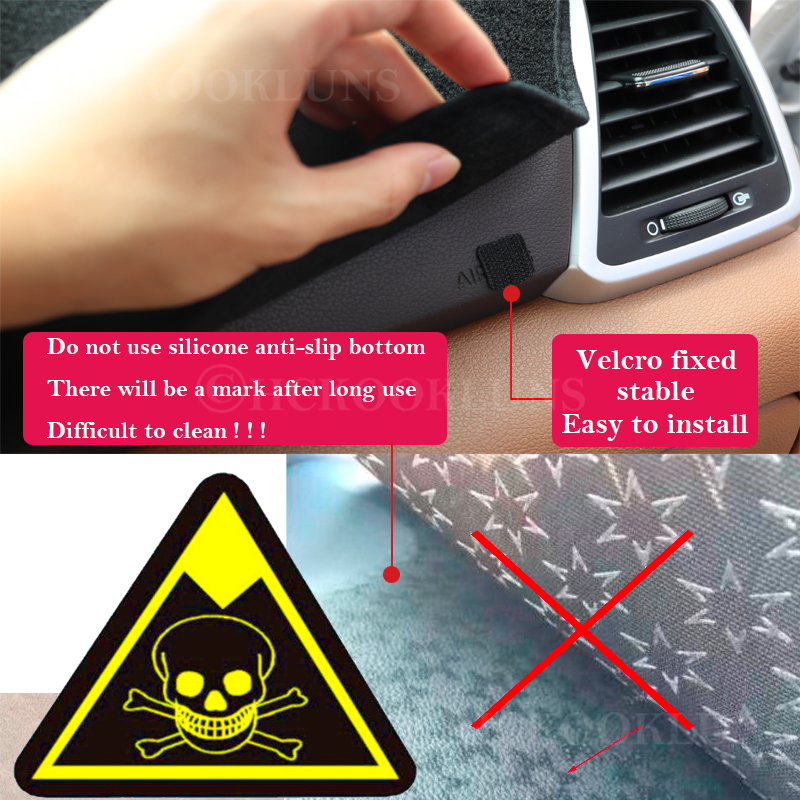 ——————————————————————————————————————————————